Attending relevant events and exhibitions to promote our great group of members is a big part of Måløy Maritime Group's purpose. Since the establishment of the company in 2015, we have attended over 16 exhibitions, like Skipper Expo, Nor Fishing, Icelandic Fisheries, Danfish and Atlantic Fair.
Exhibitions are the perfect place to meet both existing and new customers, and we get to promote our complete group of members that offer all relevant operations to the maritime industry.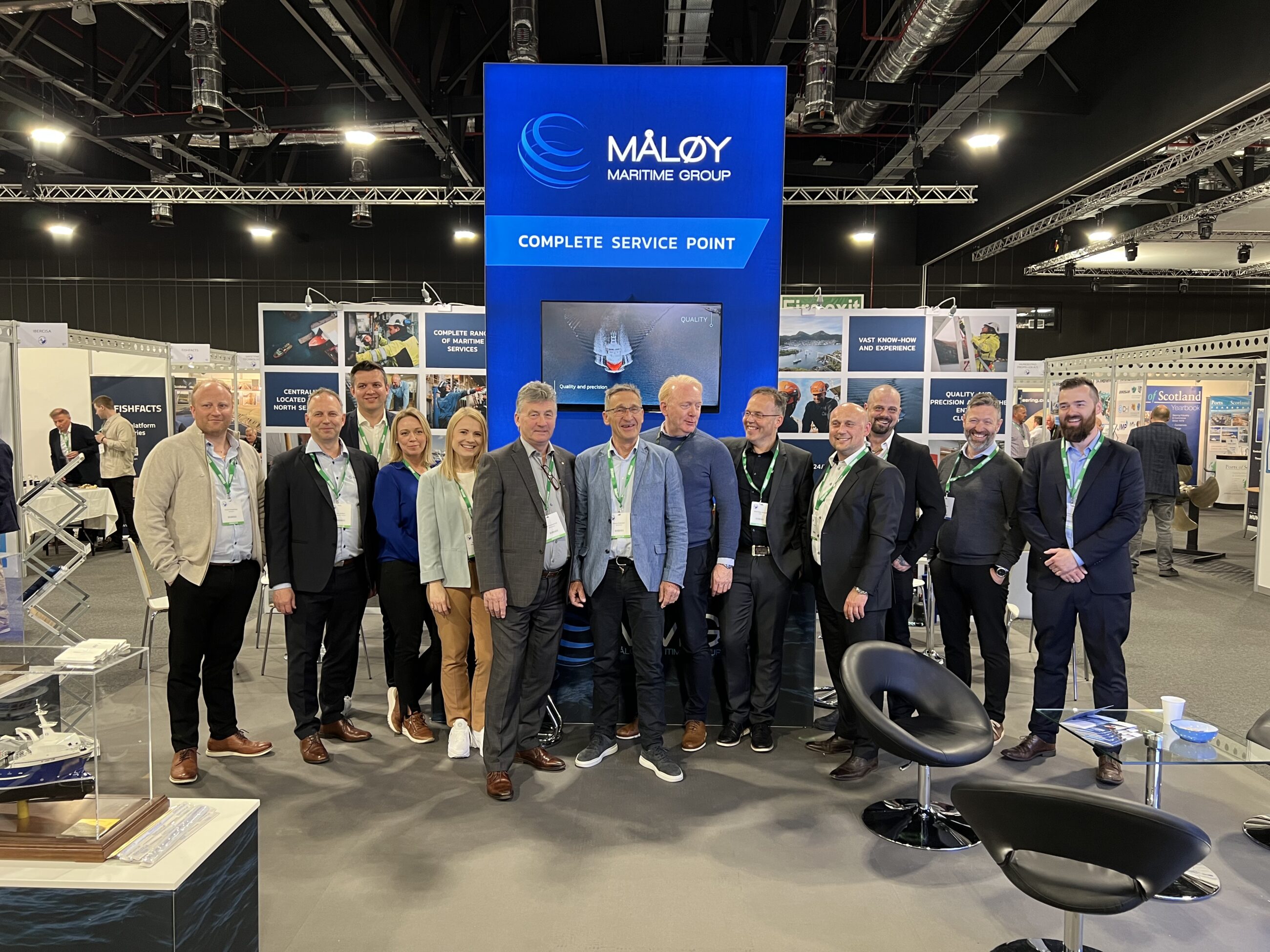 10th - 12th of october 2023
23th - 26th of august 2022 pavilion: D-364


Måløy Maritime Group facilitated the Måløy Pavilion at Nor Fishing 2022. Exhibitors under the pavilion were Havfront, Ulvesund Elektro, Stadyard, Fiskevegn and MHService. As the industry's most important meeting place, the exhibition was naturally heavily visited by thousands from many different nationalities. We had many great conversations and our exhibitors on the pavilion had prosperous meetings leading to more work for many of the members of Måløy Maritime Group.
13th - 14th of may 2022
Stand: 130
A delegation of 13 people from member companies such as MHService, Skipskompetanse, Stadyard, Verlo, Ulvesund Elektro and Selstad were represented at the Scottish Skipper Expo at the P&J Live arena in Aberdeen. The exhibition had good networking opportunities and a broad range of exhibitors and visitors from the fishing industry. 
17th - 19th of may 2022
Stand: D-391
Right after the exhibition in Scotland, we went straight to the Faroe Islands for the Atlantic Fair. The first day of the exhibition was extra special for us since it landed on the Norwegian Constitution Day, May 17th. This had to be celebrated of course, and we invited all exhibitors and visitors to our stand for a bubbly toast, cake and great talks.
8th - 10th of june 2022
Stand: G80c
On June 8th, the doors to Icelandic Fisheries opened for visitors and we had many relevant visitors to our stand at this exhibition. All of our members represented were very happy with the turn out. During our stay we also got invited to the Royal Norwegian Embassy on Iceland for a reception and had many great conversations.
13th - 15th of october 2021
Stand: H985
At this year's DanFish International in Aalborg, Måløy Maritime Group was heavily represented with 23 representatives from 11 out of 15 members. The exhibition gathered 300 exhibitors from 30 countries and a great number of relevant visitors. We all were happy to finally be able to gather at exhibitions again.
9th - 11th of october 2019